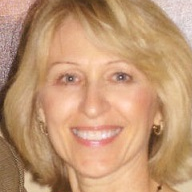 Cheryl Jean Miller-Bodley
Cheryl Miller-Bodley was described as having quiet wisdom and humor, and that her contagious laugh and brilliant smile could light up the darkest of rooms. Those closest to Cheryl knew her as a courageous and resilient woman, an individual who continued to face every day head on when others would have allowed the world to bring them down. Cheryl graduated from Montana State University in 1969 with a B.S. degree in Nursing. She began her nursing career in Great Falls, Montana, and then moved to Billings, Montana, in 1982.
In 1994, her 17-year career with Employee Benefit Management Services, Inc. (EBMS) began where she was hired as one of the first certified case managers in the state of Montana to deliver her nursing expertise service to EBMS members faced with life threatening illnesses. Throughout her career with EBMS, Cheryl was dedicated to her work. This was not only admirable but indisputably evident when she denied her own need of rest and recovery to compassionately care for her patients, some facing the same horrific disease. Her contributions to the field of nursing, case management, and CareLink department were immeasurable and her humanitarian character will be idolized by all who knew her.
Cheryl passed away after a hard and courageous battle with liver cancer November 1, 2010. In her honor, EBMS created the Cheryl Jean Miller-Bodley Memorial Nursing Scholarship to provide financial assistance to nursing students who have chosen to serve others as Cheryl did. May Cheryl's beautiful spirit live on inside our hearts and may we continue to cherish her amazing compassion for mankind. The first scholarship was awarded at MSU Billings in academic year 2011-2012.
Impact
"Thank you so much for selecting me as a recipient of the Cheryl Jean Miller-Bodley Memorial Nursing Scholarship. Your generosity in remembrance of Cheryl has helped allow me the opportunity to pursue my Associates Degree as a registered nurse through City College's ASN program. My time at City College has, in many respects, shaped the kind of nurse and community member that I would like to be. One of my favorite experiences has been an outreach service program through the Salvation Army called "Night on the Van," during which student volunteers distribute meals from vans to homeless and underprivileged families in the community. The obvious need that I witnessed and the impact that a warm meal and a smile can have motivated me to continue volunteering through the program… Your gift has helped me to pursue my dream of being part of a profession where we have the opportunity daily to impact lives. I truly feel fortunate for the growth and experiences that higher education have provided me. Thank you for your kindness and for your continued support of students in Billings." — Ciera B., Nursing major